· [marmalade] - raon f34 "nouked" + alpha-edited ·
Imported from
electrietti
, Apr. 25th, 2009. Done for
desayuno
at Garden of Shadows.
Personally, I have always thought this mesh was cute... although a tad bit old. Watch out for the mesh's distortions if you do download this hairset into your game!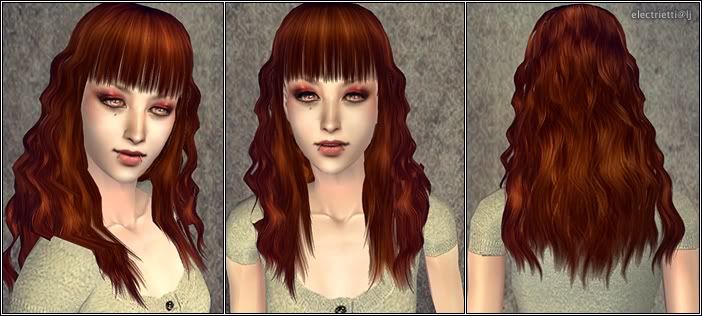 A Bodyshop preview of all the colours included in the pack. The elder recolour is linked to black. I think it's black. I'm pretty sure it's black. So keep the black if you want a grey.
✿
Download:
✿
Etcetera: